Say Yes to Healthy Glowing Skin
3 minutes
is all you need to have a Newer and Healthier Look with Eumora 'Miracle' Bar, a simple facial bar that does wonders to your skin.
Eumora
brings balance to your skin, and reverses most skin problems to give you a baby smooth and healthy skin again.
30-Days Money Back Guarantee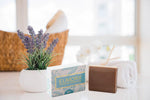 Skin Health is the New Skin Care
Eumora helps the skin in its most fundamental way, it restores and improves your skin health, working inside out and not just on the outside.
SKIN HEALTH FIRST, THEN BEAUTIFUL SKIN
Learn more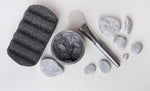 Why the Eumora Formulation is So Effective
Eumora is formulated with active ingredients derived from Moor and MicroAlgae imported from various parts of Europe. It is then manufactured in GMP certified facilities in South East Asia according to a secret formulation that works for a wide range of skin types and amazingly for a broad range of climates! 
learn more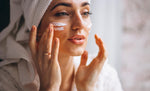 How Eumora Moor Bar Helps Nourish Your Skin
Delivers vital nutrients and penetrates into dermis of skins
Firms and tightens loose skin
Cell Rejuvenation - Energize dying skin cells, and improve skin condition
High permeability and fast absorption
Detoxification - Removes toxic substances from the body
learn more
Customers from All over the World
tell us about their experiences with Eumora
Sophie Cobell

25.01.2020

I have used Eumora Moor Bar soap for a month now,the result is amazing,my skin feels tight, smooth and my skin tone is even. Thanks Eumora!

Read

Marcia Scott

11.10.2019

Since I have been using this product I have no wrinkles on my face, no dark spots. I can truly say it's the best soap I have used on my face. Excellent product. From a very satisfied customer. This will be my facial soap for a lifetime.

Read

Susan Pagett

07.10.2019

Love it expensive but lasts. wakes your skin up looks radiant I have repeat purchased.

Read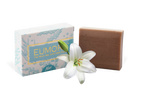 Save 25%
With a subscription
Watch your favorite products show up at your door automatically. Cancel anytime.
Learn More