Eumora is a potent natural all-rounder for skin health. Watch what it can do and why fans love Eumora
Your Satisfaction is Our Main Concern
Eumora Moor Bar has received rave reviews and more importantly, has made a difference to its users. Since its inception, millions of bars are already sold throughout the world. Discover for yourself why fans swear by it.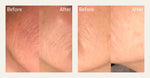 Real results in as little as 1 week!
Daily use of Eumora Moor Bar will give you younger skin and brighter lift than anything you have experienced for a long time. You can see and feel the difference when you look at yourself in the mirror. Other than that, there may be some talk behind your back about you going for plastic surgery.
Shop now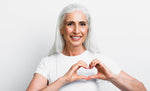 the most powerful facial bar for a gentle way to skin health
You won't be the only one noticing the difference. Your friend could be staring at your face (not in your eyes) when you are speaking. These are all indications that Eumora is working its magic. The facial testimonials are given by real Eumora customers. See the amazing proof for yourself!
Shop Now
Customers from All over the World
tell us about their experiences with Eumora
Sophie Cobell

25.01.2020

I have used Eumora Moor Bar soap for a month now,the result is amazing,my skin feels tight, smooth and my skin tone is even. Thanks Eumora!

Read

Marcia Scott

11.10.2019

Since I have been using this product I have no wrinkles on my face, no dark spots. I can truly say it's the best soap I have used on my face. Excellent product. From a very satisfied customer. This will be my facial soap for a lifetime.

Read

Susan Pagett

07.10.2019

Love it expensive but lasts. wakes your skin up looks radiant I have repeat purchased.

Read