Sale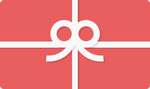 Share with friends


30-Days Money Back Guarantee


30-Days Money Back Guarantee
Features

Valid on all products

Easy to send, easy to use

Never expires and carry no fees

Multiple denominations to choose from

No returns and no refunds on Gift Cards

Description

Shopping for someone else but not sure what to give them? Give them the gift of choice with a Eumora gift card.

Gift cards are delivered by email and contain instructions to redeem them at checkout. Our gift cards have no additional processing fees.

Ingredients
Application

How It Works

Add To Cart and Checkout

e-Card instantly appears in your email inbox
Forward it to your pal via email, text or share via messaging apps

 
Choose Sustainability — Choose EUMORA
Natural Product

We care about how our product is made. EUMORA is made from 100% natural ingredients - Austrian Heilmoor Clay, HMa (Hydration Micro-algae). 

Zero Plastic

No plastic jars, bottles and containers! We only use recyclable paper packaging for our Moor Bars.

Not Tested on Animals

We never test our product on animals, and we never will. EUMORA is (and always has been) 100% cruelty free. 

Recyclable Packaging

You receive your order in a biodegradable and recyclable padded envelope. No plastic bubble wrapper or shredded paper.
Massage a Thick Lather Gently Onto Skin, Leave On for 3 Minutes
watch the video to find out more
Customers from All over the World
tell us about their experiences with Eumora
Sophie Cobell

25.01.2020

I have used Eumora Moor Bar soap for a month now,the result is amazing,my skin feels tight, smooth and my skin tone is even. Thanks Eumora!

Read

Marcia Scott

11.10.2019

Since I have been using this product I have no wrinkles on my face, no dark spots. I can truly say it's the best soap I have used on my face. Excellent product. From a very satisfied customer. This will be my facial soap for a lifetime.

Read

Susan Pagett

07.10.2019

Love it expensive but lasts. wakes your skin up looks radiant I have repeat purchased.

Read