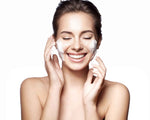 Feeling confused over which skin care regimen is the best for your skin? No one method works for everyone as the skin types differ greatly from person to person. Let us check out  the various ways of skin care that may work for you.


Daily Care

Daily application is important regardless of what skincare routine you choose. However, it does not mean that you have to do the exact same thing every day. It means that you have to pay attention to your skin daily, something you have to take into consideration when you start your day and when you prepare for bed.
Masks

There are various types of masks to address the different types of skin and their problems. Most masks are treatments that you apply on the skin, leave on for a short while before rinsing it off. It is helpful to use a periodic mask treatment if you have acne-prone, dry or oily skin. You can make your own or purchase a mask.

A mask usually contains certain acids, such as salicylic acid, commonly found in aspirin and some fruits, can help skin with acne. Clay-containing masks can help skin that is oily. Whereas moisture-rich mask that contains ingredients, such as milk, honey, avocado or yoghurt can help skin that is dry. 
Creams

There is a variety of creams in the market that are designed to be used on the face. For skin that is wrinkled or very dry, deep moisturising creams are recommended as they are thick. For skin that has freckles, other lightening creams is recommended as they are supposed to lighten the freckles and other uneven coloration. For skin that is mildly dry, applying daily cream alone or under your make-up can help provide a more even moisture. 
Exfoliants

In order to reveal a healthy and lively skin, exfoliants act like gentle sandpaper on the face, by removing dead skin gently. It is not a good idea for those with sensitive skin to exfoliate more than once or twice a week. But if they do, it would be better to use a fine exfoliant such as sugar or finely-ground oatmeal. For skin that is less sensitive and requires more exfoliating, exfoliants that have more coarse grain such as kosher salt or crushed nut shells can be used.
Steam

Steam is said to be good for all skin types. There are various ways to do so. One of it is to hold a washcloth, that has been soaked in steaming hot water and squeezed dry, to your face. Alternatively, you can purchase a commercial device to steam your facial skin. The purpose of steaming is to open the pores and soften the skin, so that it is ready for cleansing and moisturizing. 
Cleansers

There are many cleansers in the market just like creams. You can choose to DIY too. Soap-based cleansers are generally more suitable for those with oily skin. For those who have sensitive or dry skin, soap-free cleansers are more appropriate. There are also soaps and cleansers formulated for people with both sensitive and oily skin. Some of these products may contain hydrogen peroxide or sulfur that can treat acne and help with the excess oil.
With so much to keep track of, what if there is a solution that is not only going to simplify their lives, but also deliver on its promise. Without having to use multiple products every day and night to achieve your desired beauty outcome, Eumora is an all-in-one, affordable luxury bar that is making the complex world of beauty products easy. No need for cleansers, masks, creams or exfoliants!
Do you have other skin care routines that work? Share them in the comments!