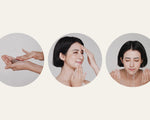 Looking after your skin should be an easy task and not a time-consuming or costly affair. You need to find products that address your skin's needs, and preparations which work in harmony with your lifestyle. For example, if you don't have lots of time to indulge, look for fast-acting preparations which offer double or triple action benefits.
Keep your regime simple. Overloading the skin with lots of different ingredients can lead to heightened sensitivity and allergic reactions and can disrupt its natural equilibrium.
There has always been great debate over how much you need to pay for skincare products. Price is often an indication of the quality of raw ingredients that have been used. If you find products, such as old-fashioned cold creams, that are inexpensive but work well with your skin, use them. So much of a beauty regime comes down to personal preference.
For a cost-effective option, invest in a good quality cleanser like Eumora Mask Bar with Shea Butter that offers the protection and hydration your complexion needs. Special treatment products, such as hydrating serums, anti-ageing preparations and face oils, can be beneficial and should be introduced into skincare regimes in your mid to late twenties, but don't be fooled into thinking any cream will completely reverse the signs of ageing.


Your 100% Natural Skin Makeover